I decided to really enjoy my Snow Day and avoid the computer all day. I loved it!
I started my day with a good
Exercise TV workout
. This one really got me sweating, I loved it.
Then it was time for Breakfast. I made the last of my Archer Farms whole bean coffee. This has the best smell to it. Even Hubby liked it.
For eats, I used some Beer Bread to make French Toast bites (just dipped in a little soy milk) then used blueberries as a topping. This was nice and comforting on a cold morning.
Hubby and I then cleaned the car of some of the first snow. We did some work from home and I cleaned the house, did the laundry, and all my other chores since hey why not.
We had lunch (side note some random foods here, because it was stuff we had left over and we decided to be lazy most of the day:) I had the last little container of French Onion soup with some multigran chips and Leeky Cheese Dip. Love this dip that hubby makes!
My afternoon was spent on the couch icing my back/hip area and finishing my book for book club at work. It was not a great book, but it is done with. I had some Chocolate Mint Truffle coffee to pass the snowing day around 3 PM.
Then I picked my next book to get into.....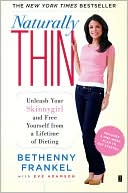 Can't wait to read this one!!
The evening was spent watching shows on the DVR and being lazy even more!
Dinner was a slice of pizza with mushrooms added, 2 egg rolls, and some jalapeno poppers.
Dessert was Dark Chocolate Brownie with whipped topping!
And that was my Snow Day!